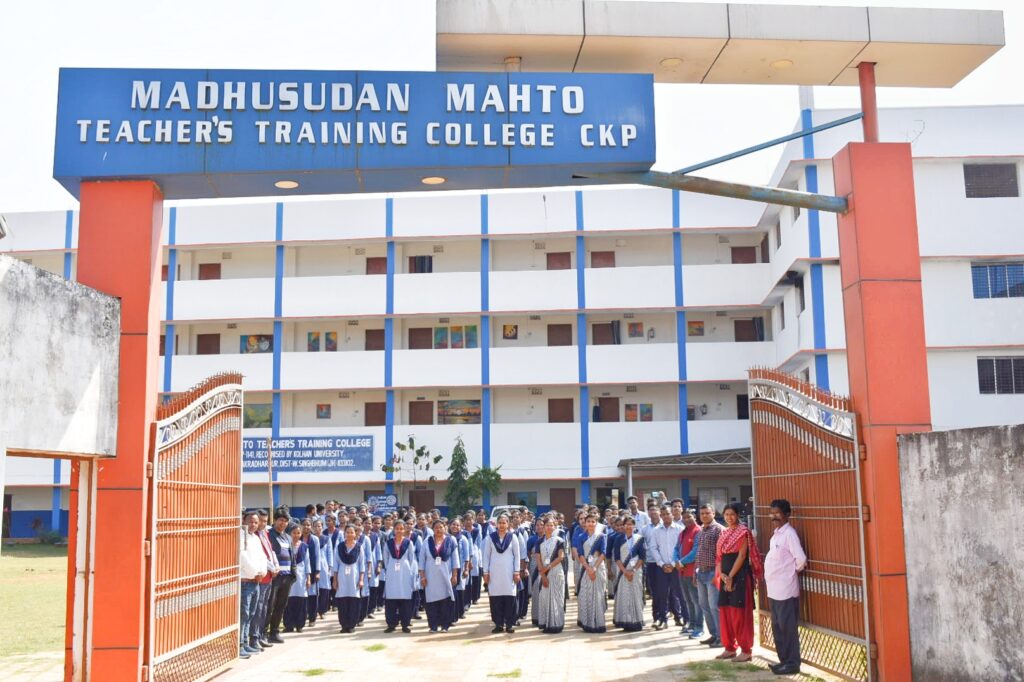 Madhusudan Mahto Teachers' Training College a Co­education College is established, run and Managed by the Madhusudan Trust. Madhusudan Mahto Teachers' Training College has got recognition for 100 students (boys/girls) from National Council for Teacher Education (N.C.T.E.) Bhubaneswar and Affiliated to Kolhan University, Chaibasa, Jharkhand, also obtained recognition for D. El.Ed. 100 Students (boys/girls) from NCTE and affiliated to Jharkhand Academic Council, Ranchi, Jharkhand.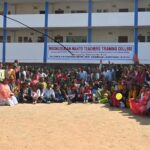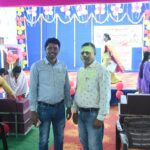 Celebration of Holi Festival on 04/03/2023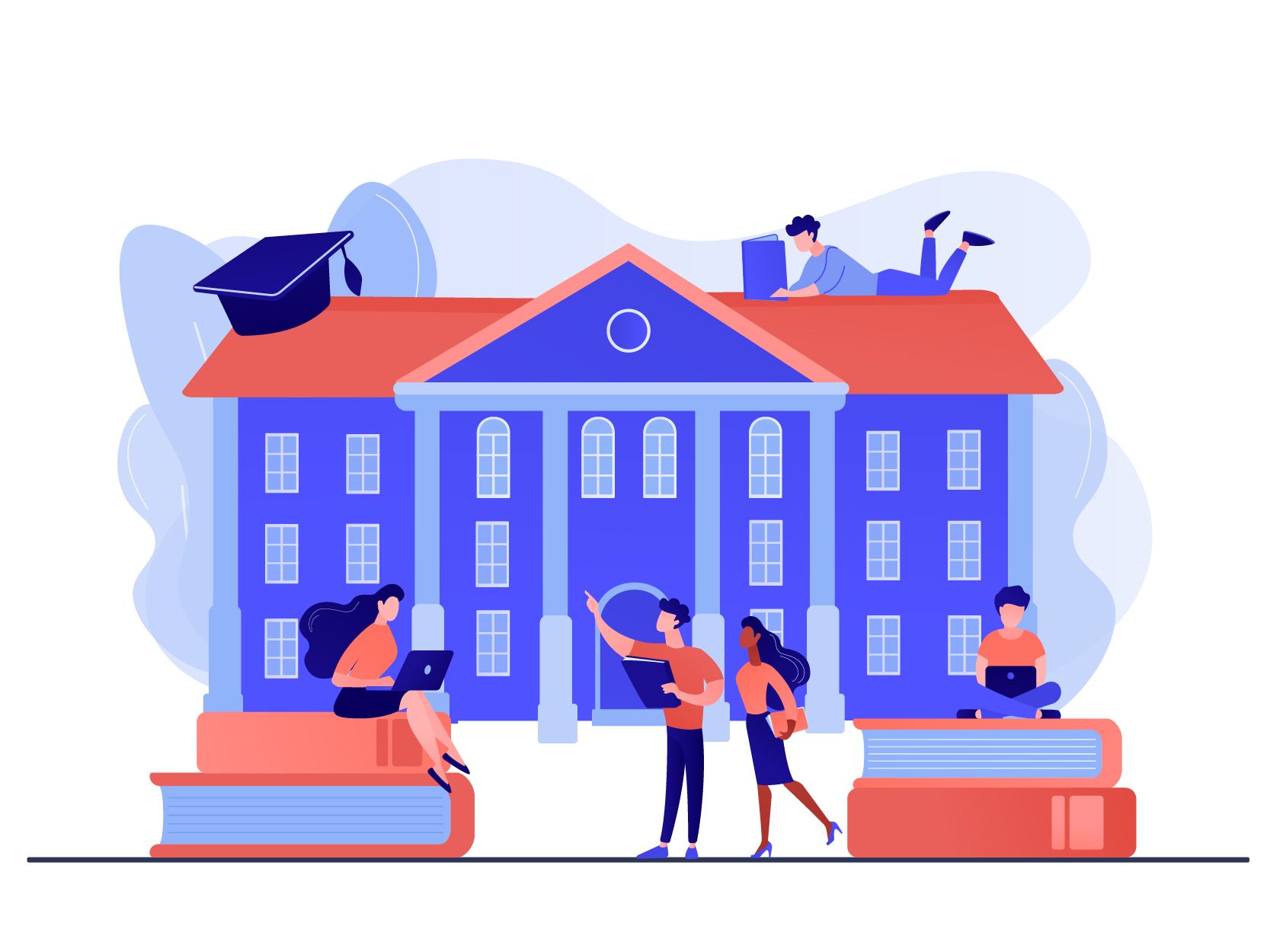 College Facilities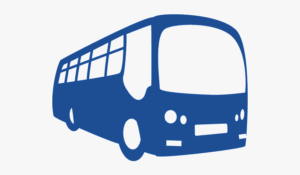 College Bus
Child is Safely Picked Up & Dropped Of Through Our Bus.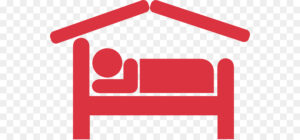 College Hostel
MMTTC boys and girls hostels are nothing but a home away from home for our young students. As most of our students availing hostel facilities are from nook and corner of India,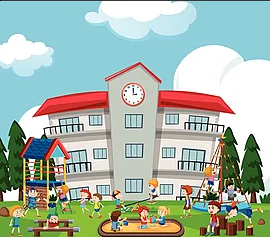 Playground
Games at MMTTC are played with much fervor and passion. There is emphasis on regular exercise and physical fitness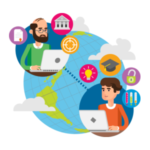 Positive Learning
MMTTC realizes that though the adoption of technology in imparting need based and goal oriented education
To develop quality educators for shaping the forthcoming generation to build our nation and preparing them for future challenges and make them excellent in the field of teacher education.
To impart a sound formulation in all dimension such as intellectual, mental, physical, social, emotional, religious, cultural etc.
To develop them with theoretical input as well as practical practicing for better outcomes.
To support them in developing their self confidence and self imaginations.
To build them as a ICT enabled for effective communicator.
Shyam Lal Mahto
Director, M.M.T.T.C. Chakradharpur
Madhusudan Mahto Teacher's Training College, (MMTTC) Laudia, Chakradharpur has established to encourage Teacher's Training Education with a view to develop the educational system and environment of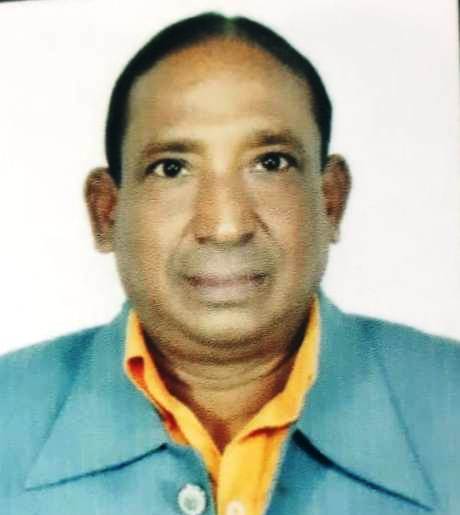 Dr. Sangram Maharana
Principal, M.M.T.T.C. Chakradharpur​
Educational Institutions are integral part of our society without educational institutions we cannot think of a civilized nation. Our Children (Student-teacher's) are the good bricks to be laid for its foundation. B.Ed. is a 2 years undergraduate Professional course meant for Students who are interested in making a career in the teaching field. Being an undergraduate course, Bachelor of Education still requires one to complete graduation from a recognized university. According to the NCTE, it is mandatory for all teachers to complete a B.Ed. course. Bachelor of Education degree is mandatory for all those who want to teach in Primary and Secondary Schools. D.El.Ed. is a Diploma course in Elementary Education. It is a 2 year full time diploma course to train teachers for the Primary level and can be done with classroom training or distance learning. The D.El.Ed. course is designed such as way that it includes internship and practical training along with classroom instructions. It also includes the education practice, principal of child development and the role of the teacher in grooming the students.